Season's Greetings From RPA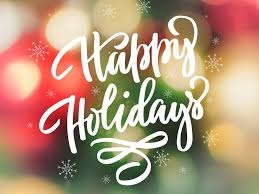 From RPA's Board of Directors and Staff, we would like to wish you and yours a very Happy Holiday season. In recognition of the holidays, RPA's office will be closed Tuesday, December 25, 2018 through Tuesday, January 1, 2019. We will reopen on Wednesday, January 2, 2019.
---
Experience the Power of Packaging: Online Registration Now Open

Now is the time to register for RPA's 30th Annual Conference & Showcase which will bring together a wide variety of suppliers, distributors, and retail packaging professionals for three days of educational offerings and networking opportunities. The Showcase features new exhibitors in food service and hot stamp foil. It's the perfect place to make new and valuable business connections, and also strengthen your existing relationships.
---
Quarterly Industry Trends Report: The Results Are In!
The Retail Packaging Association (RPA) is pleased to announce the results from RPA's first Quarterly Trends Report. Produced in partnership with Cleveland Research Company, RPA's Industry Trends Report provides a quarterly snapshot of RPA member sales activity, new orders, market trends and business forecasts, as compiled from RPA member input on a simple, quick, completely confidential online survey. View a sample of the report.


Please note that all answers are anonymous, and all information supplied is averaged, with no mention of individual or company names.
If you have any questions, please email RPA Executive Director Molly Alton Mullins at mmullins@retailpackaging.org.
---
California Passes Sweeping Consumer Data Privacy Law – Template for a Federal Law?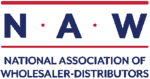 The California legislature recently enacted a new and expansive consumer data privacy law. This new law will require covered businesses to comply with strict requirements on the collection, use and disclosure of "personal information" on California residents. The law was enacted in late June and will take effect on January 1, 2020. Read more.


---
Oakland Packaging & Supply Is Now Cogent Solutions & Supplies

Oakland Packaging & Supply changed its name to Cogent Solutions & Supplies and has launched a new website at www.CogentSupplies.com. The new name better reflects the clear, sensible value the company offers in helping clients manage their packaging, equip their food service and processing operations, and maintain their facilities with certainty. Read more.
---
Save Your Company Money

YRC Freight is committed to providing members with a competitive shipping option for inbound and outbound shipments ranging from 150-7,500 lbs. Members typically save between 5-15 percent over what they currently pay with their incumbent carrier or logistics provider. Want to find out more? Click here or contact Beth Hiltabidle for more details.
---
So, What's New With You?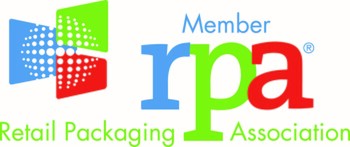 We'd like to know what's new with you and your company. Do you have any organizational changes? Have you changed your address? Introduced a new product? Just send your information to RPA at info@retailpackaging.org. Also, add us to your press release list!