Complete Story

03/01/2021
Mr. Michael Coursey of Nashville Wraps Passes Away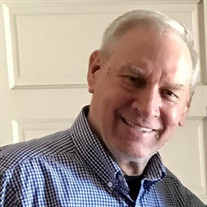 Mr. Michael Emmett Coursey passed away on February 21, 2021, at the age of 76.
Michael resided in Savannah, Tennessee, where he worked for Nashville Wraps. Mark was one of the original employees, traveling the country for trade shows. He held several positions within the company over the years and loved them all. Mike was immensely proud of his part in the growth of Nashville Wraps.
The RPA sends its condolences to Michael's family and all who worked with him at Nashville Wraps. You can read Michael's obituary here.