Today at RPA
PACKAGING ROYALE
2016 RPA Conference & Showcase Registration Now Open!
RPA's 27th Annual Conference & Showcase will be held March 4 - 6, 2016 at the Caribe Royale Resort in Orlando Florida. Registration for the Conference and for the Showcase Exhibits is now open. Full details available in the brochure, below, and online HERE.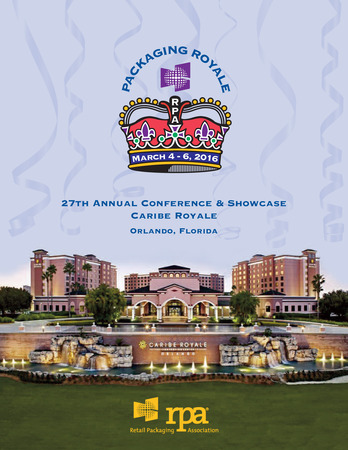 Nominations Now Open for RPA Lifetime Achievement Award
Help RPA recognize candidates who have provided outstanding leadership and vision to the retail packaging industry by submitting the 2016 Lifetime Achievement Award Nomination Form. More details HERE.
Looking for Few Good Leaders
Are you ready to offer your expertise, vision and commitment to help lead RPA into the future? Nominations are now open for members willing to serve the industry as an RPA Board Member. Complete and submit this Board Nomination Form for consideration.
New Home, New Management Team for RPA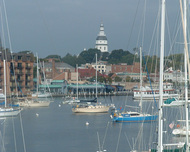 (Annapolis, MD) The Retail Packaging Association recently announced its new office headquarters and staff team, based in Annapolis, MD. The new RPA address is 105 Eastern Avenue, Suite 104, Annapolis, MD 21403. The new phone number is 410-940-6459 and fax is 410-263-1659.
The new RPA staff team may be viewed HERE. .
According to RPA President, Tony Van Belkom, "We couldn't be more delighted with our new team, headed by Executive Director, Don Smith. They are bringing enthusiasm, experience and talent to better serve our members and are helping the Board to achieve much better oversight and strategic focus for RPA's future."
RPA members will soon be contacted to ensure that all of their company and employee records are complete and up to date.
Member News
10/01/2015
Gage & Gage recently acquired all assets associated with the hot stamp printing and converting of ribbons and bows previously operated by Blue Moon Packaging of Eden Prairie, Minnesota. This compliments and expands Gage's existing printing capabilities. Their print department already offers three methods of post production printing including hot stamping, flexo printing and screen printing. Packaging products currently printed in house include a wide variety of shopping & euro bags, gift, apparel & jewelry boxes and specialty corrugate items for the wine and gourmet markets. A significant amount of Gage's products are purchased in the USA and Canada. Unique and key products are also brought in directly from Asia and Italy.
09/29/2015
With 95+ years of experience, Progress Luv2Pak continues to be a leader in custom-coordinated packaging solutions. Projects are expertly managed from concept to delivery, whether a single box or a complete program. Their integrated services cover an unparalleled range, from structural and graphic design to in-house fulfillment, global logistics and quality control.
View All News
Upcoming Events
March 4-6, 2016
Caribe Royale Resort
Orlando, Fl
March 6-9, 2016
Indianapolis, IN
View All Events