Today at RPA
---
What a Great Show!
Thank you to everyone who attended the 27th Annual RPA Conference & Showcase, held March 4-6 in Orlando, FL. More than 350 retail packaging suppliers, distributors and manufacturing reps attended this year's show that brought together the best in the industry. Make sure to mark your calendars now for next year's show, the 28th Annual RPA Convention & Showcase, scheduled for February 17-19, 2017 at The Mirage in Las Vegas!
Here's what some members had to say about RPA:
"One stop shopping" to see all your suppliers and see any new products.

I am quite pleased with the experience I had at my first RPA Conference. Thank you for creating a venue for the packaging industry to come together!


The RPA Conference is a great opportunity to network with both exhibitors and attendees, while having a physical, tangible representation of the products and services offered by the exhibiting companies.


A very well run event!


RPA is still the very best way to experience new products and ideas, and to network with the best in the industry.


Best RPA show in years! Looking forward to another great show next year.


A Must Show for all Retail Packaging Sales and Executives.
---
2016 RPA Scholarship Program Application Now Open
Deadline to Apply - April 25
The RPA Scholarship Program was established for the benefit of RPA members' children and dependents in 1998. The program honors the efforts of young men and women who recognize and value the significance of a college education. Scholarships are awarded for academic achievement and financial need to deserving students and families.
Eligibility
High school seniors and college freshmen, sophomores and juniors who are legal dependents and/or children of full-time employees of any RPA member firm are eligible to participate. The parent-employee must have been employed for at least one year by an RPA member firm as of January 1 of the year in which scholarships are awarded.
Awards
Two $1000 scholarships are awarded yearly: the RPA Scholarship and the Dave Haber Memorial Scholarship. The latter is named in honor of a former RPA board member who was steadfast in his dedication to and promotion of the entire retail packaging industry. Awards may be used at accredited colleges, universities or technical schools where the recipient will be enrolled as a full-time student. A recipient transferring from one institution to another is permitted to retain the award.
Apply Now
Applications will be accepted until April 25, 2016. View the online application form and the program FAQs on the RPA website here.
---
New Home, New Management Team for RPA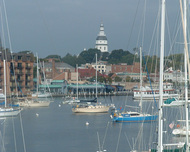 (Annapolis, MD) The Retail Packaging Association recently announced its new office headquarters and staff team, based in Annapolis, MD. The new RPA address is 105 Eastern Avenue, Suite 104, Annapolis, MD 21403. The new phone number is 410-940-6459 and fax is 410-263-1659.
The new RPA staff team may be viewed HERE. .
According to RPA President, Tony Van Belkom, "We couldn't be more delighted with our new team, headed by Executive Director, Don Smith. They are bringing enthusiasm, experience and talent to better serve our members and are helping the Board to achieve much better oversight and strategic focus for RPA's future."
Member News
01/27/2016
Seaman Paper and Garlock Printing and Converting Co., both of Gardner MA, recently awarded Watertown, MA resident James O. LaPlante with a "Lifetime Achievement Award" for his contributions to the development of the SatinWrap Tissue program, which is now the leading tissue brand in the Retail Packaging Industry. LaPlante, and his business, JLaP marketing, have been associated with Seaman & SatinWrap for almost 30 years. He was instrumental in the development of the tissue program as well as organizing the national sales group.
12/11/2015
The American Forest & Paper Association (AF&PA) has recognized RPA member Seaman Paper Company of Massachusetts, Inc. with the 2015 AF&PA Sustainability Award for Energy Efficiency and Greenhouse Gas (GHG) Reduction for their Soft Steps Forward Initiative. As part of the Soft Steps Forward Initiative, Seaman Paper made a commitment to decrease their dependency on purchased fuel and electricity, producing 97 percent of their thermal (steam) energy from carbon-­‐neutral biomass. In addition, Seaman installed a backpressure turbine that runs on steam to help meet their electricity needs. Despite the sharp increases in oil and electricity costs over the past decade, these measures have had a positive impact on Seaman Paper's energy costs.
10/01/2015
Gage & Gage recently acquired all assets associated with the hot stamp printing and converting of ribbons and bows previously operated by Blue Moon Packaging of Eden Prairie, Minnesota.
View All News
Upcoming Events
←
May 2016
→
S
M
T
W
T
F
S
1
2
3
4
5
6
7
8
9
10
11
12
13
14
15
16
17
18
19
20
21
22
23
24

The Four Pillars of the Sales Profession

Dayton, OH

May 24-26, 2016

25

The Four Pillars of the Sales Profession

Dayton, OH

May 24-26, 2016

26

The Four Pillars of the Sales Profession

Dayton, OH

May 24-26, 2016

27
28
29
30
31
May 24-26, 2016
The Four Pillars of the Sales Profession
Dayton, OH
August 9-11, 2016
The Four Pillars of the Sales Profession
Dayton, OH
View All Events