Today at RPA
RPA Announces Dates and Location for the 2019 Annual Conference & Showcase
Retail Packaging Association's Board of Directors and Staff is pleased to announce the dates and location for the 2019 Annual Conference and Showcase!
Caribe Royale
Orlando, Florida
February 25 – 27, 2019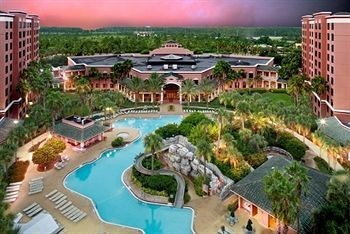 Back by popular demand, RPA's 30th Annual Conference & Showcase will take place at the Caribe Royale in sunny Orlando, Florida. Registration will open in Fall 2018 but make sure to add to your calendar today.
---
RPA's 2018 Conference: Another Successful Year!

RPA had another successful Conference & Showcase on March 5-7, 2018. The Hilton Riverside in New Orleans, LA proved to be a lively and energetic backdrop for bountiful networking and educational opportunities! More than 270 people attended from top companies in the Retail Packaging Industry and 51 booths were sold in the Showcase.
---
RPA Training Manual - Updated in 2017!
RPA is pleased to unveil its newly updated 2017 Training Manual. The RPA training manual was first published in 2001 and is a valuable training asset for new and experienced retail packaging professionals. You can access the updated 2017 RPA Training Manual here and special thanks to all the retail packaging professionals who offered their expertise and insights for this project.

Content includes: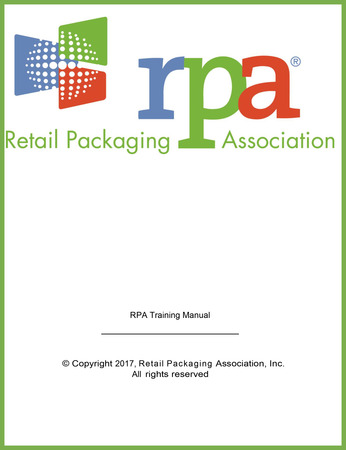 Bag Styles
Boxes
Giftwrap
Tissue
Adhesive Labels
Ribbons & Bows
Custom Printed Packaging
Printing Methods
Applications
Art Preparation
Glossary of Terms
---
Renew your Company's 2018 RPA Dues Today!

Please click the EZ-Renew button below to renew your annual RPA dues and continue to receive benefits and services all year long. If you have any questions, please contact the RPA Office at 410-940-6459.



Member News
02/01/2018
Offray Ribbon Company, Inc. introduces luxurious new woven ribbon to our All Occasion line.
01/02/2018
BERWICK, PA. Berwick Offray LLC ("Berwick Offray") today filed a petition asking the United States to impose antidumping and countervailing duties on certain plastic decorative ribbons imported from the People's Republic of China.
11/07/2017
Recognized for Raising the Reels for Safety Project
The American Forest & Paper Association (AF&PA) recognized Seaman Paper Company of Massachusetss, Inc. with a 2017 AF&PA Leadership in Sustainability Award for Safety for their Raising the Reels for Safety project. The award was presented at AF&PA's annual meeting on Friday, Nov. 3 in Greensboro, Georgia.
View All News
Upcoming Events
August 14-16, 2018
Featuring: The Four Pillars of the Sales Profession
Dayton, OH
November 14-15, 2018
Featuring: The Four Pillars of the Sales Profession
Dayton, OH
February 26-28, 2019
Caribe Royale
Orlando, Florida
View All Events